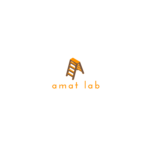 Music under construction in the Amat headquarters: the young students of the Liceo musicale Dante in Florence are the absolute protagonists of the next episode of the musical Decameron.
A live streaming entirely performed by them, from the music to the audio-video shooting, to the texts of the programme. Amat Lab, the Amat training project, thus inaugurates its activity for 2022, focusing on the very young, leading them to discover professions related to music and its dissemination.
A group of 16 students, divided into three teams, guided by internal tutors, are working to give life to tomorrow's live streaming scheduled for 6 p.m. on Amat's YouTube channel, alternating between musical performance, audio-video recording and communication.

The three teams are formed by Iman Jouini, Raffaele Cerullo (flute), Lorenzo Conti (violin), Tommaso Bravi (alto sax), Vittoria Di Lorenzo (piano), Jamiro Ferrati (percussion), Gianmarco Lenzini, Andrea Stefanini (guitar). Altredo Lascialfari, Ginevra Miceli (video and lights), Vanessa Martusciello, Lorenzo Manni, Sergio Prisco (audio project); Matteo Michelini (direction); Carolina Sezzatini (communication).